We made a "Fudeki" autograph card for the album purchase bonus!
The album with an autograph card is pre-order now on sale at MERCHBAR, MD-SASS, and mu-mo.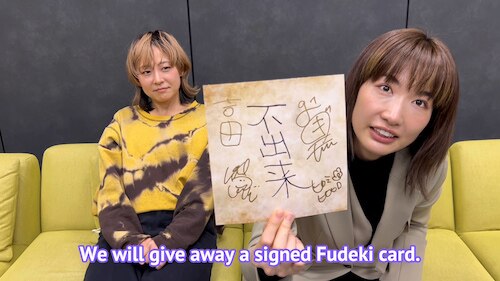 【EC site】
・MD-SASS SHOP
https://shop.md-sass.jp/collections/tricot
※Available for overseas shipment
・mu-mo SHOP
https://shop.mu-mo.net/avx/sv/list1?artist_id=TRICO
※Shipment in Japan only
・MERCHBAR
https://www.merchbar.com/hard-rock-metal/tricot
※Available for overseas shipment
Please purchase early for first-come, first-served sales.
Commentary
YouTube Live
New Album "Fudeki"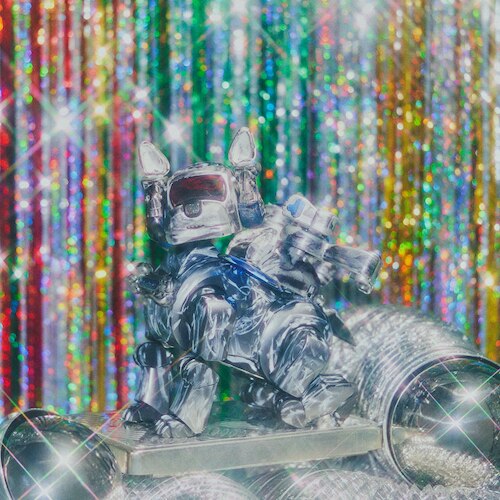 tricot will release their new album '不出来(Fudeki)' on 14 December. Fudeki' is a Japanese word meaning ' failure', the opposite of excellent. The previous album was titled '上出来(Jodeki)', which means excellent.
This is a collection of our non-arrivals, re-arranged mainly from our treasured songs that have not been selected for inclusion in the album until now. We decided to try everything if we couldn't make it anyway, so we've been trying to make it as un-tricot-like as possible. Anyway, it's not good enough. I hope you enjoy it.
What will ""不出来(Fudeki) be like compared to the album "上出来"(Jodeki) released last December, and what kind of music is "failure" for tricot? Look forward to hearing more! And please feel what is "not good enough" with your own ears.
Pre-order now !!
https://tricot.lnk.to/FudekiPKG
Exclusive Goods *Limited Quantities
MERCHBAR:PinBack button(缶バッジ)
MD-SASS:PinBack button(缶バッジ)
CD Japan:"Fudeki" sticker(不出来ステッカー)
Tower Records:Acrylic Key Chain(不出来アクリルキーホルダー)
Amazon :mega-jacket(メガジャケ)
Rakuten Books:postcard(ポストカード)
7net Shopping:Mobile stand key holder(不出来モバイルスタンドキーホルダー)
mu-mo SHOP / MERCHBAR:tin badge(缶バッジ)
*お住まいの地域が配送対象地域か、各販売サイトでご確認ください。
*Check with the respective sales website to see if your area is eligible for delivery.